You have the Right to Bare Arms
I want to share a comment a viewer left me yesterday. She said she can't wear anything sleeveless for fear of being judged and self conscious. This was my response:
"Go sleeveless! You can do it. Everyone is so concerned with they way they look, they won't care if your arms show. Sure, some people may look, some may even make a snide remark. At the end of the day, they don't hold any value in your life (unless you give them that power)."
Look. My arms are big, and I'll wear a sleeveless top or dress in a second. I get stares. I get laughed at and told rude comments, but do I care? NO. I own my body. I love my body. I hope I can inspire that viewer to feel the same way.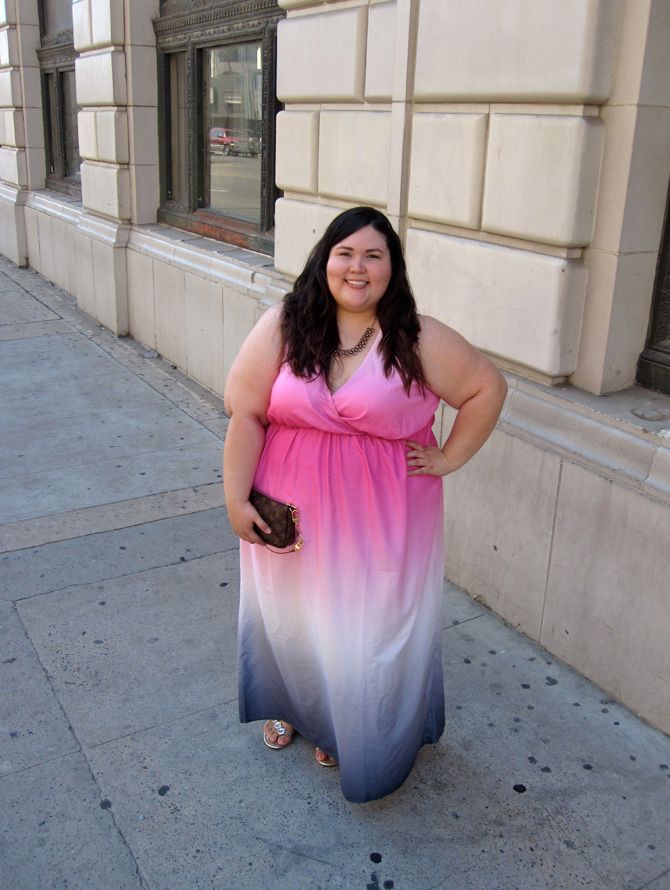 Dress is by Eloquii from Gwynnie Bee.