After seeing so many of my friends facebook pictures of their little girls in Easter dresses, I thought to myself, "I want to wear an Easter dress, too!" Luckily, I had the perfect one hanging in my closet.
Even though my Easter Sunday plans were casual --a homemade dinner, drinks, and The Walking Dead at my parent's-- I wanted to glam up my look. After scrolling through more pictures of little girls in tutus and ruffles, I laid eyes on this dress from Gwynnie Bee. "Yessss," I said to myself. This is my Easter dress. Hallelu (as my girl
Shangela
would say)!
The bright colors, floral print, classic A-line silhouette, and pockets -- yeah, this was the perfect Easter dress. When they sent me this dress for review, I thought "Oh, it's pretty! Wait. Where am I going to wear it?" Little did I know, Gwynnie Bee and six year olds would inspire me to to wear it out, even if it was just to have a homemade dinner and watch my favorite zombie apocalypse.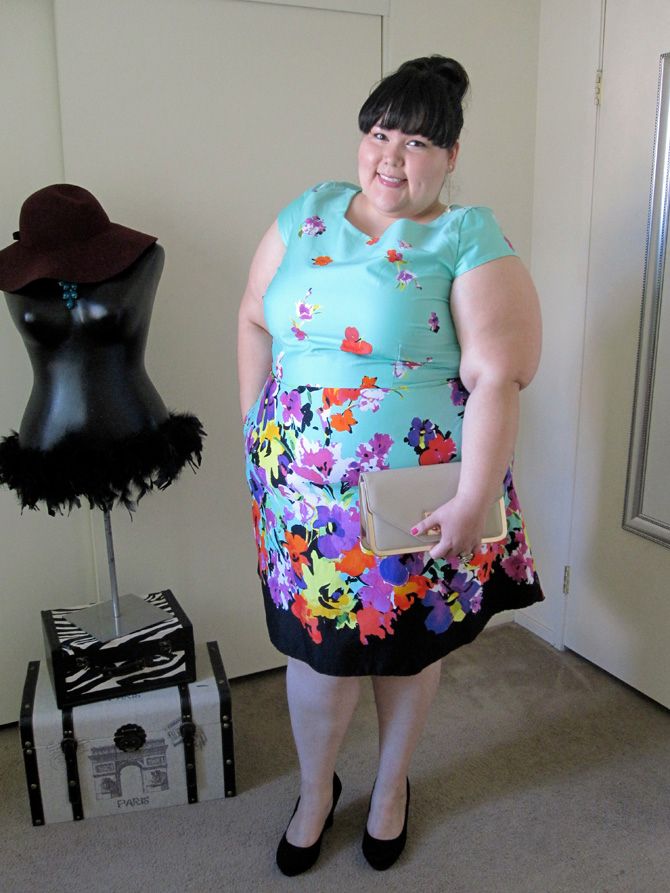 Dress by Spense c/o Gwynnie Bee // Shoes by Lane Bryant