I remember going into Wet Seal as a teenager with my friends and preparing myself for disappointment as soon as we stepped in the store. I knew they didn't carry my size. I knew I was about to be excluded. Even though I was with my closest girls, I still felt like an outsider because I couldn't share the same shopping and bonding experience.
Imagine how many girls still feel this way? I can't speak for all young girls, but for my teen self, it was about more than having the same clothing options as my friends; it was about feeling wanted; it was about being included.
I am so thankful more and more mainstream retailers (at all price points) are making the plunge into plus sizes. You, dear retailers and designers, make my fifteen year old self feel wanted. You include me. Thank you.
Like I have written on my sidebar, every person at every size, shape, and weight deserves a life of happiness and fabulous fashion. Can I get an amen?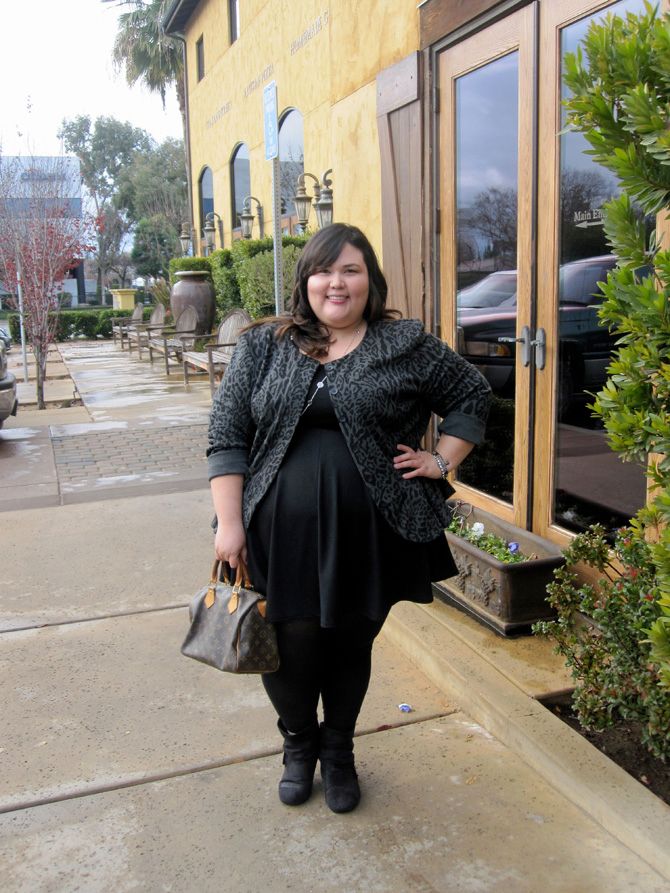 Peplum Jacket, Asos Curve c/o Gwynnie Bee; Skater Dress; c/o Wet Seal;
Tights, We Love Colors; Boots, Fashion Bug; Bag, Louis Vuitton.
Click here
to view Wet Seal's newly revamped jr. plus size line.
FYI: My dress is a 3X and fit perfectly. High five, Wet Seal!