How I Felt Shopping for Clothes as a Plus Size Teen
I remember going into Wet Seal as a teenager with my friends and preparing myself for disappointment as soon as we stepped in the store. I knew they didn't carry my size. I knew I was about to be excluded. Even though I was with my closest girls, I still felt like an outsider because I couldn't share the same shopping and bonding experience.
Imagine how many young girls and boys still feel this way? I can't speak for all, but for my teen self, it was about more than having the same clothing options as my friends; it was about feeling wanted; it was about being included.
I am so thankful more and more mainstream retailers (at all price points) are making the plunge into plus sizes. You, dear retailers and designers, make my fifteen year old self feel a part of the club. Thank you.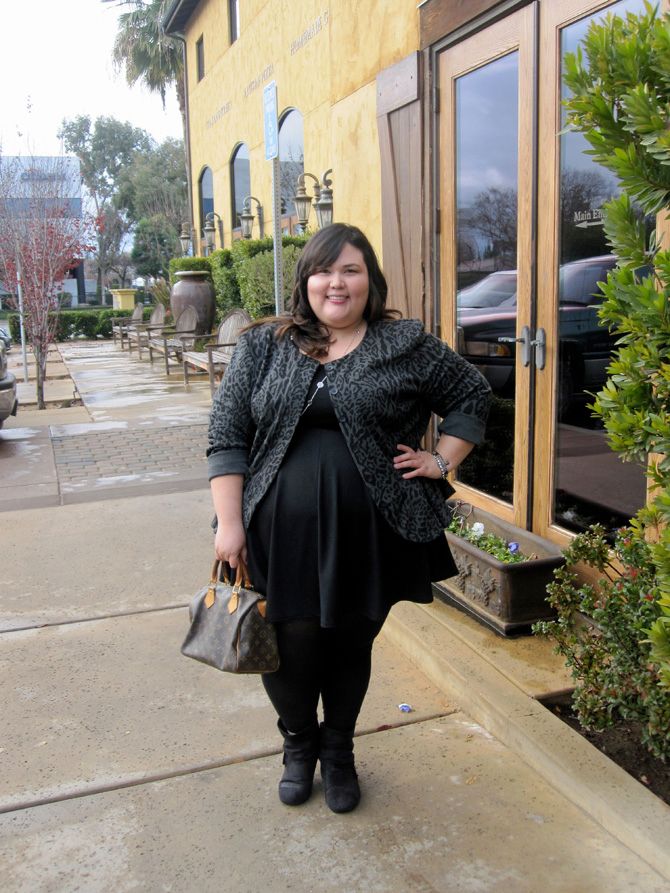 Peplum Jacket by Asos Curve c/o Gwynnie Bee // Skater Dress c/o Wet Seal
Tights by We Love Colors // Boots by Fashion Bug // Bag by Louis Vuitton