And It Was All Yellow
Today's outfit quickly put me in a cheerful mood. I mean, how can you not have a smile on your face when wearing a bright color like yellow? This ASOS Curve top paired with a pleated skirt from DKNY, both by way of
Gwynnie Bee
, make for the quintessential romantic, classic look I admire so much. That, along with a bold, red lip equals an instant mood (and confidence) booster for rainy and foggy days.
I've said this to my friends and I'll repeat it over and over again: there is power in dressing well! Fashion that makes you feel good is key. The world can sense when you feel great in an outfit, when you feel great about yourself. Joyfulness radiates from you because you feel special; you're showcasing your style; you're proclaiming I'm comfortable and happy with who I am without saying a single word.
So, go on, wear an amazing outfit. Wear yellow. Be happy being you.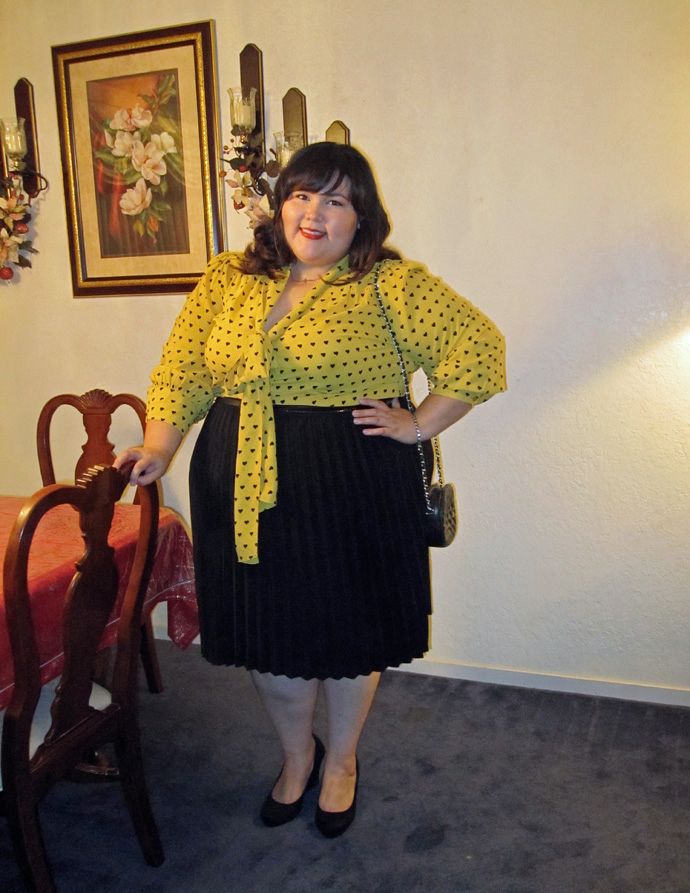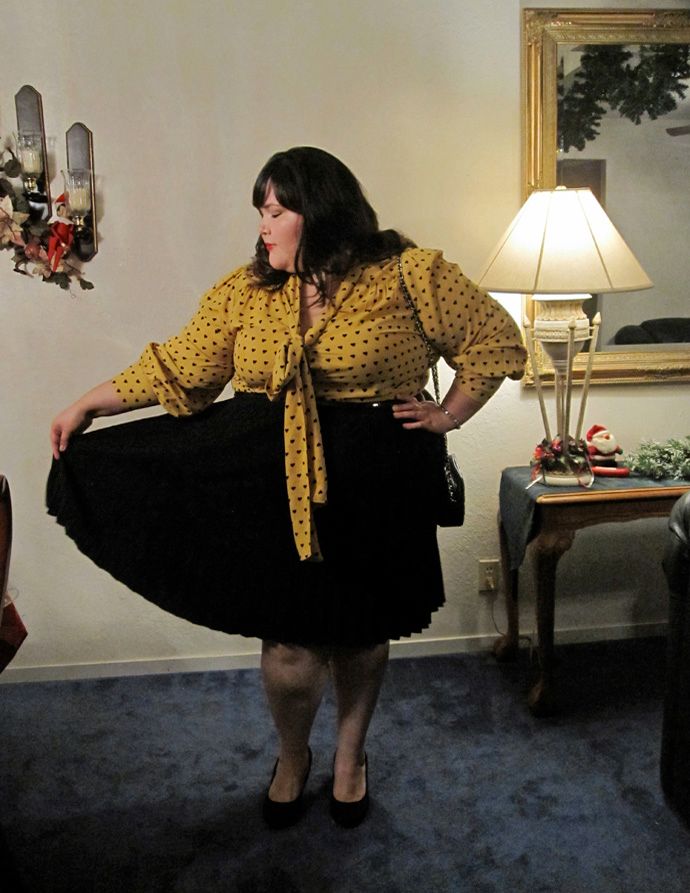 Top by Asos Curve // Skirt by DKNY // Shoes by Lane Bryant