Can you tell I'm excited about fall weather? First I post about
sweater weather
and now I'm wearing a sweater dress. Yes, I'm very excited! I'm also giving myself a pat on the back for wearing this dress. The self praise isn't because it's a sweater dress. The pat on the back is for wearing a print so bold, so not
me
.
Since my style is classic and romantic, I veer away from loud prints at all costs. Give me a delicate pattern and I'm a happy girl. Yet, something about this dress peeked my interests. Maybe it's the familiar neutral colors of the unusual print or maybe, deep down, it's simply because it's a sweater dress. Either way, I'm glad I stepped out of my comfort zone and tried something different. Personal style risk FTW.
When was the last time you stepped out of your style comfort zone?
Dress, Spense c/o Gwynnie Bee; Shoes, Lane Bryant; Earrings, Garnishes Boutique.
Here's a close up of my shoes since they didn't show in any of my outfit shots. Side note: taking photos by yourself with a tripod can sometimes be a challenge.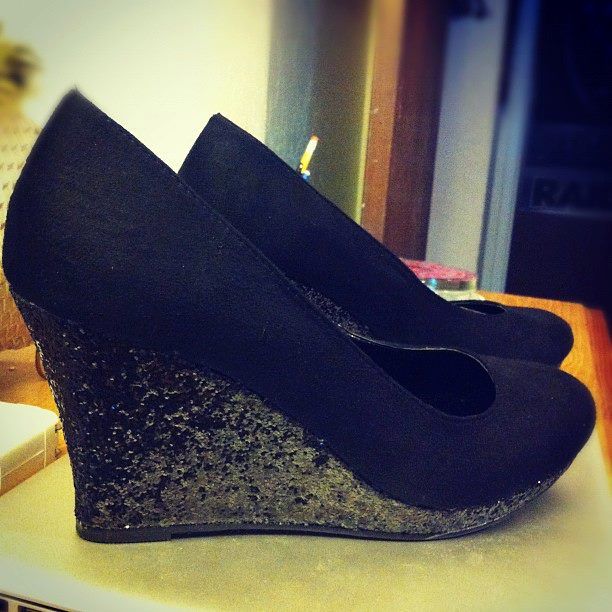 P.S.
Watch my latest plus size fashion haul video!
It features a few new arrivals from Gwynnie Bee that just became available. Start adding them to your virtual closet, girls.
P.P.S. Speaking of Gwynnie Bee, they've extended the 30 Day Free Trial.
Click here to request an invite.
Mention Fashion, Love, & Martinis in the "How did you hear about us?" section to get the free trial when you subscribe.