Las Vegas is home to many things: neon lights, showgirls, and never-ending blackjack tables. Notice how plus size fashion is not one of them? Fortunately, for us big girls, Patty and Juan Barba plan to change the lack of fa(t)shion with Voluptuous, the first plus size boutique in Vegas. Opened July 10, 2010, Voluptuous Fashion Plus Boutique offers trendy and affordable plus size apparel and accessories. The store's inventory is ever-changing since it carries a limited supply of sizes in each style (two 1X, two 2X, and two 3X). Once all sizes are gone, they never come back. This is great for the girl who would rather eat anchovies than wear the same thing as the girl next door.
Shopping can be hard work for fat girls. Voluptuous makes browsing for clothes easier than any store I've ever been to; apparel is arranged by color and style. Looking for a little black dress? Walk to the black and grey section. Want a pop of coral in your wardrobe? Head to the pink and red rack. Its just that easy.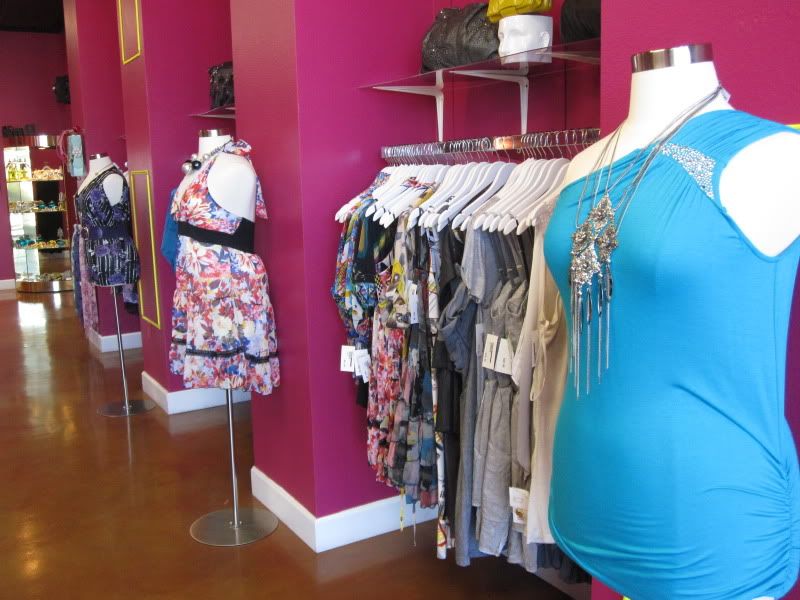 The accessories are just as easy, but a lot more fun, to find. Not only does Voluptuous carry an abundance of accessories in a multitude of styles, they are also reasonably prices just like their clothing. Case and point: for eighteen dollars I purchased a statement necklace that will accompany me season after season. And, for twenty eight dollars and eighty cents, I bought a body hugging dress that both my boyfriend and I love.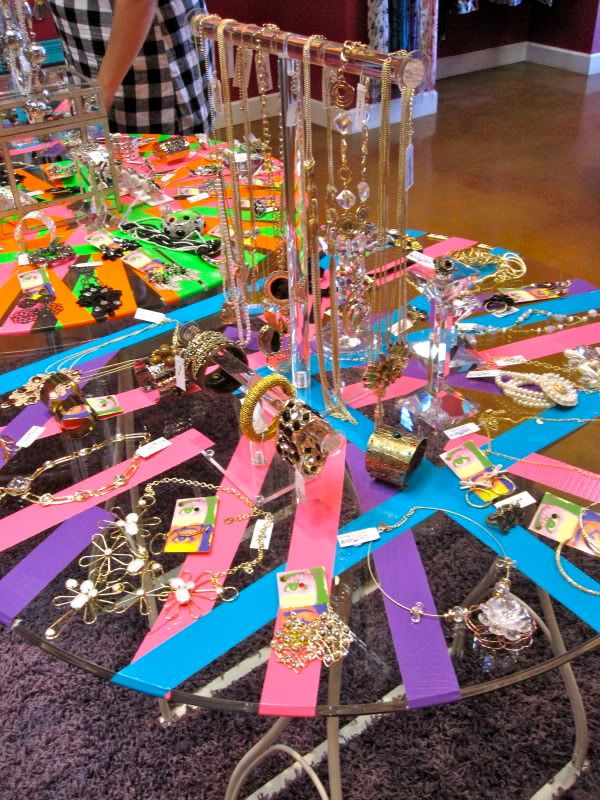 The great clothes and accessories aren't Voluptuous' only fabulous traits. The bright fuchsia walls and retro-chic decor will put a smile on your face just as much as a well-fitted body con dress. In between trying on clothes, take a seat on the neon yellow chairs to indulge in the good music and customer service.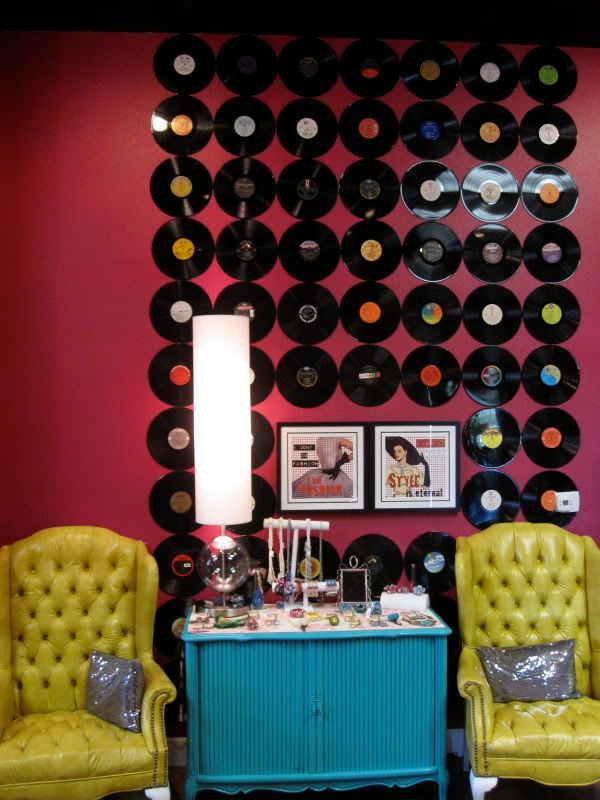 Many say Vegas is known for its entertainment and six feet tall frozen drinks. I'm positive that will change now that Voluptuous Fashion Plus Boutique is in business. One day Vegas will be known for its plus size fashion. One day Vegas will be famous for its Voluptuous women.
For more on Voluptuous Fashion Plus Boutique, visit them online or in person.
10271 S. Eastern Blvd, Ste. 114 Henderson, NV. 89052
(702) 982-2049
www.ilovevoluptuous.com